About us

Latvia Sotheby's International Realty has been the representative of the world's leading premium real estate brand Sotheby's International Realty in Latvia since 2010, initially under the Baltic Sotheby's International Realty brand, but starting July 2021 as Latvia Sotheby's International Realty under the management of the sole owner – Ilze Mazurenko. We offer high-quality properties for purchase, rent, or investment purposes both in Latvia and elsewhere in the world; a high level of service, an individual and confidential approach to each client, as well as unique market positioning opportunities and efficient sales tools for the sale of properties.
Thanks to our international brand, which can be found in the world's major capitals, Latvia Sotheby's International Realty offers exclusive, international marketing for your luxury property. Your property will be offered in 74 countries and territories, in 1,000 Sotheby's International Realty offices, staffed by more than 24,000 real estate sales experts, all of whom adhere to the same high Sotheby's International Realty international standards.
Our team at Latvia Sotheby's International Realty speaks several languages ​​and is professional and discreet in order to assist you in the most efficient process of property valuation, sale and purchase.
Vēsture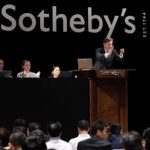 1744 SOTHEBY'S AUCTION HOUSE
In the heart of London on New Bond Street in 1744, an exceptional auction house was born. That house built a revered tradition of uniting collectors with world-class works of art and marketing the world's most cherished possessions—a tradition that, now over two centuries old, provides authentic knowledge comparable to none.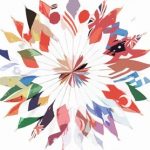 1976 SOTHEBY'S INTERNATIONAL REALTY
Founded on the same commitment to exceptional service that characterized the Sotheby's Auction House for more than two centuries, the Sotheby's International Realty® brand is created and becomes known around the world for the distinctive properties it represents. Franchising for Sotheby's International Realty is limited to carefully selected real estate companies and individual brokers who meet strict selection requirements. Sotheby's International Realty Affiliates provides franchisees with a wide range of business management, marketing, recruitment, education, and business development tools. The members of the network of agencies have the opportunity to represent the reputable Sotheby's auction house exclusively in the relevant market. Latvia Sotheby's International Realty is a proud member of this vast international network.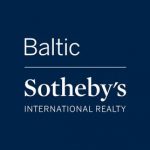 2010 BALTIC SOTHEBY'S INTERNATIONAL REALTY
In 2010, the first Sotheby's International Realty franchise office in the Baltic States opened in Riga, which then expanded to Tallinn and Vilnius.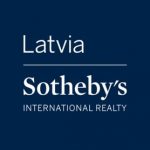 2021 LATVIA SOTHEBY'S INTERNATIONAL REALTY
In July 2021, after the restructuring, the brand of Latvia Sotheby's International Realty starts operating with Ilze Mazurenko as the sole owner of the company. The base of clients and partners of Latvia Sotheby's International Realty consists of the clients of the Sotheby's auction house, representatives of foreign embassies, clients of the largest banks, and financial institutions. Latvia Sotheby's International Realty guarantees its clients the best and widest premium and luxury real estate offer in Latvia.