Baltic Sotheby's International Realty Sales Director Līga Kohtanena talks about this year's trends and development prospects for the real estate market in Jūrmala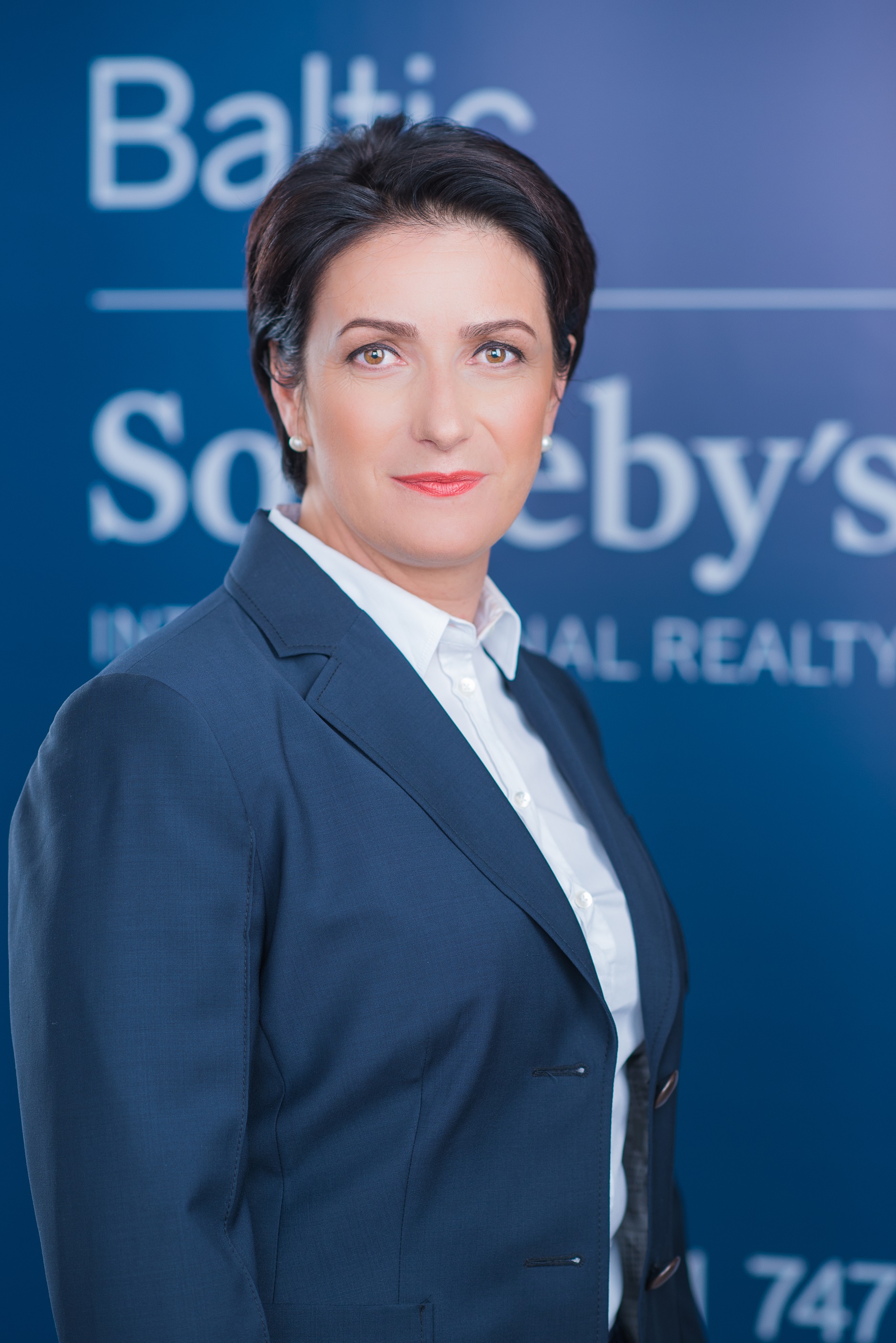 Jūrmala has always been, and will remain, one of the most active real estate market in Latvia. The reasons for it are the city's geographical location (close to the capital, closer to an airport) coupled with advanced urban infrastructure, attractive environmental aspects, and a peculiar aura of wood buildings so unique to this city.
Flats are still the most popular real estate product for the business class, premium and luxury segments in Jūrmala, as evident from data compiled for the first half-year: 61 transactions with flats valued at 150 thousand to half a million Euros or more have occurred in the resort town during this period. Non-residents have been the more active group of buyers are (54%), which is no surprise, although locals are picking up an increasing share of sales. Buyers mostly prefer 3–4 bedroom flats with areas of 100–150 m², priced at up to 2 thousand EUR/m².
Demand for 3–4 bedrooms
Having analysed our data for the first six months of 2017 in the business class, premium and luxury segment, in Jūrmala, we can see that flats remain the most popular RE product within this segment. Within the first half of the calendar year, 61 flat purchase transactions took place, with prices of 150,000–500,000 EUR per unit and more. June was the most active month, with 28 transactions, as evident from Land Registry data.
The highest number of these transactions in Jūrmala, 46 (75%) occurred in the 150,000–300,000 EUR range, with a further 11 purchases of between 300,000 and 500,000 EUR, and just 4 exceeding half a million.
In terms of relative price, more transactions (22) took place in the 1500 – 2000 EUR/m² bracket; 14 transactions were priced between 2000 and 2500 EUR/m²; 8 at 2500 – 3000 EUR/m² and just one transaction was recorded in the 3000–4000 EUR/m² range.
Two kinds of flat are in highest demand in Jūrmala currently: so-called compact class flats with areas of 65 – 110 m² (2 or 3 bedrooms), and those ranging from 120 to 150 m² in size (with at least three bedrooms): the price range for such flats is between 2200 and 3500 EUR/m² depending on location, interior finish quality, and degree of readiness to accept tenants.
In the first half of 2017, the most popular addresses among buyers have been successful new projects such as "Sun Terraces" (on Dietary prospect's 36, Dietary), "Park Residences" (on Dzintaru prospekts 26/28, Dzintari), and "Sky Garden" (on Asaru prospekts 53/57, Vaivari).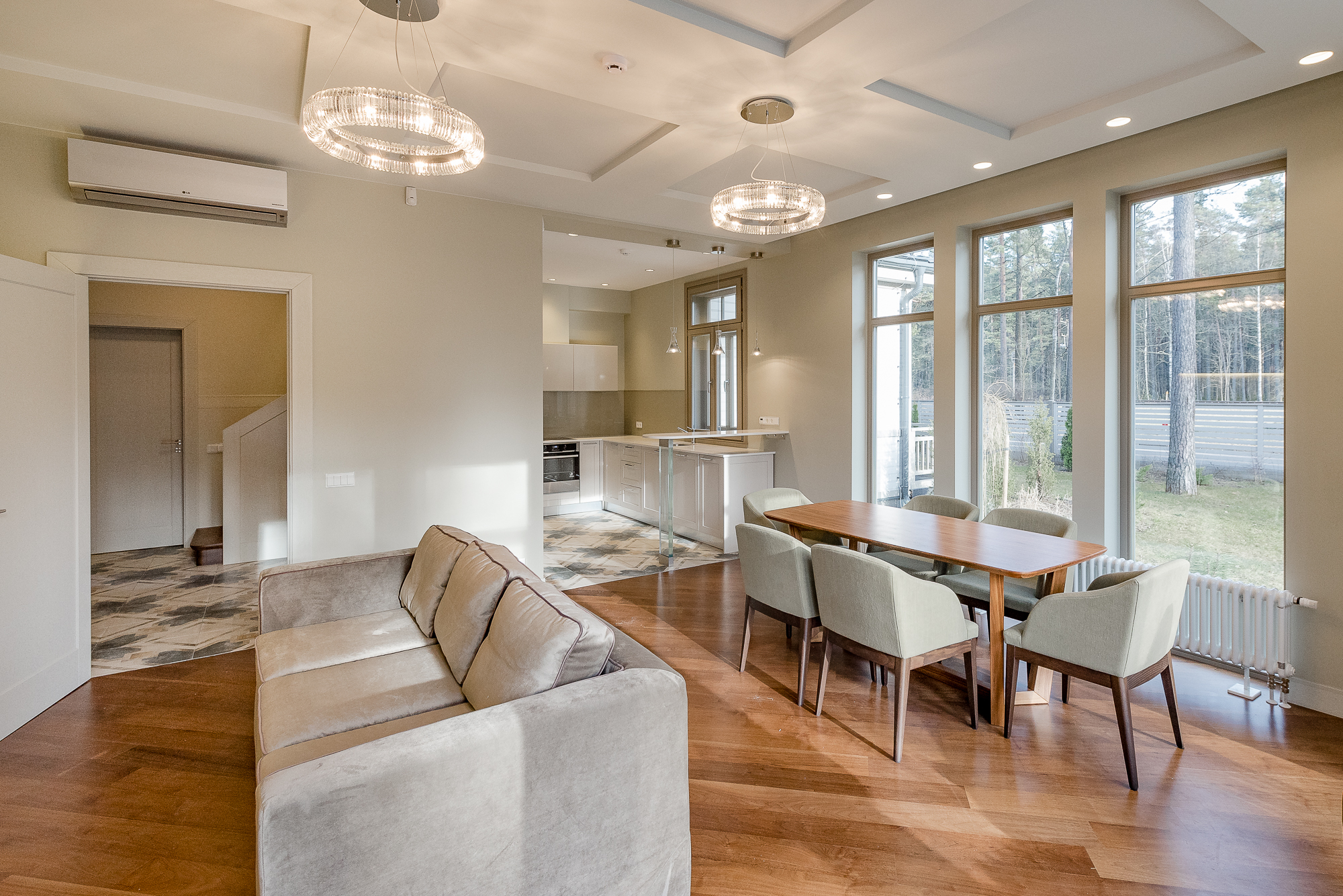 Client profile
Data for the first half-year indicate that non-residents are the more active group in the business class, premium and luxury segment. However, it is safe to say that residents of Latvia are not far behind – having been passive on the market in late 2016 and early 2017 – understand that the right moment for buying real estate is now: they just need to select a suitable property and be willing to look for a good bargain.
54% of all transactions in the business class, premium and luxury segment had a foreigner as the buyer. 22 foreign residents bought their properties for 150,000 to 300,000 EUR (compared to just 11 Latvians); 7 more non-residents and just one Latvian national made purchases worth 300,000–500,000 EUR; and a further 4 foreigners (but no buyer from Latvia) purchased properties for at least half a million Euros. Interestingly, the "non-resident/Russia national" clients have been playing a waiting game: people in this group are buying in Jūrmala less frequently than they used to – and when they do, they take a lot of time to think about their purchase. They prefer small homes; flat purchase opportunities are being considered less frequently. In these cases, a buyer is usually looking for a second (or third) property, to be used as a summer vacation home. These clients place great value in our country's westerly orientation and high standard of service, distinguished cuisine, green landscapes, and Jūrmala's ancient traditions. However, one of the main reasons for buying housing here is the good location: these clients like the option of coming to Jūrmala in Latvia from a major Russian city in just a couple of hours. A home in Jūrmala also gives them access to any European metropolis with another short flight.
More and more EU citizens are choosing properties in Jūrmala as their vacation destinations, looking for adequate housing to let or buy in the city. Our mild summertime is the decisive factor here: in the hotter months of July and August, the climate is much more forgiving than the scorching heat of the European South, where a number of air temperature records have been broken this summer. For this reason, Jūrmala is the preferred destination for more mature people and families with children. They also praise our country's calm socio-political situation and the absence of major natural disasters. If we compare buyer activity in Riga, the presence of Western European investors is more clearly felt in Jūrmala, although they tend to buy properties in Jūrmala for two reasons: they can be intended for personal use or as investments to generate cash flow (leasing their homes to others instead of living in them).
Buyers from EU nations also appreciate Jūrmala's lush vegetation and optimised infrastructure (this is of particular interest to Scandinavians and people from Central Europe): the well-maintained beaches in Jūrmala, marked by a Blue Flag, provide plenty of opportunity for sports, the parks are very pleasing (for instance, the Dzintari Forest Park), and the cultural life is particularly rich (with museums, galleries, the renovated Dzintari Concert Hall, and an ongoing general revival of cultural traditions). However, Jūrmala, which has plotted its course as an attractive resort town going forward, is still in need of more high-quality spas – even though hotels offer more new and improved wellness services each year. Finishing the Lielupe Hotel project this year would be good: the developers have put some thought into restoring their swimming pool and spa, with a special area suitable for children. Still, Jūrmala has potential for development, cleaning up the small alleys and offering more services.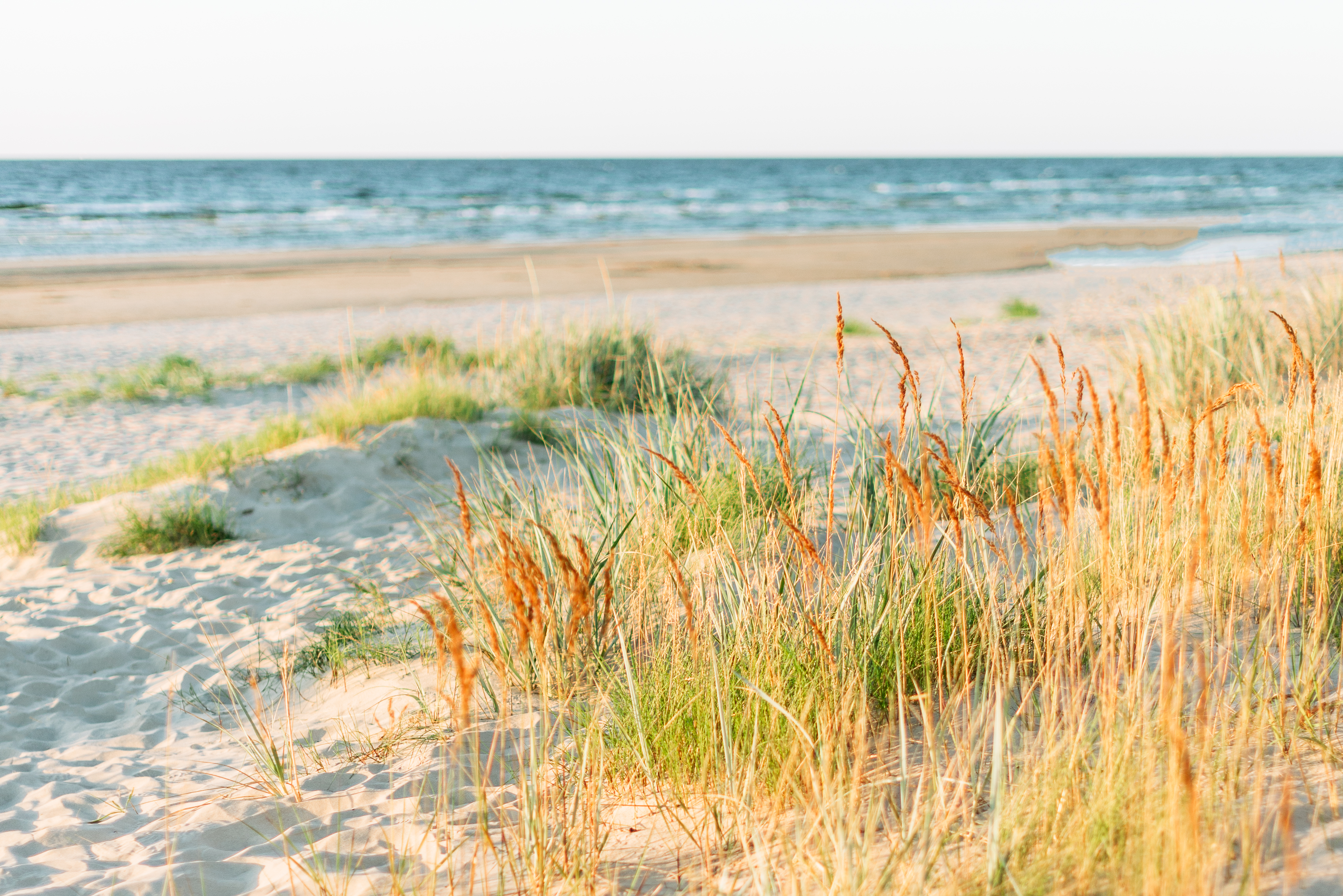 A pragmatic purchase for local buyers

We could say local residents have waited long enough to finally buy a property in Jūrmala. Buyers like these have to choose from what's available on the market because there aren't many new projects and some of them are currently just starting up.
The Latvian buyer chooses a location with easy access to solid infrastructure, with schools and kindergartens for underage family members. One good neighbourhood like this is Bulduri – a finished project that has seen adequate interest here is "Muižas nami", with ready-to-use, furnished properties starting at 2800 EUR/m². The LNK Properties project "Jasmine Garden" is also in considerable demand, with 50% of all available flats officially booked as of today.
Local buyers are mostly interested in compact, smaller properties in multi-tenement buildings – 75 to 115 m² (with two or three bedrooms). The preference for tighter accommodations indicates that people are carefully considering their maintenance budgets going forward, with some worried about the upcoming revision of cadastral values that will mean increased tax expenses.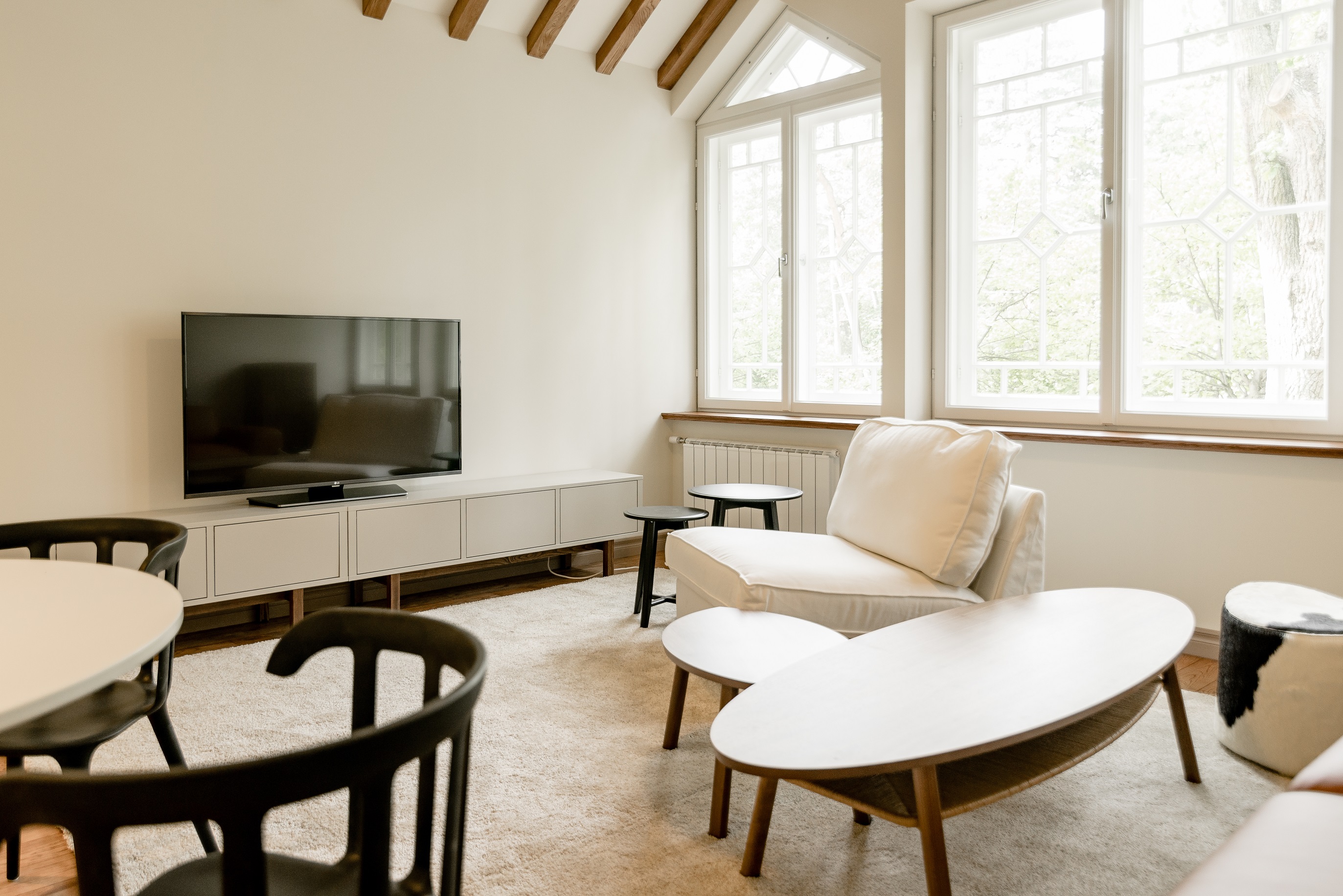 Houses in Jūrmala are still in demand
Talking about the purchase of a house or summer home in Jūrmala, I can say demand is considerable among local residents as well as buyers from other countries.
Overall, 58 transactions took place in the 150,000+ EUR detached house category in Jūrmala in the first half of 2017. The most widely represented price bracket was 150,000–300,000 EUR (33 transactions); 12 house purchase transactions were valued at 300,000–500,000 EUR); 13 more were worth at least 500,000 EUR (5 of these exceeding the one million mark).
Homes in the 150,000–300,000 EUR price category are being sought by local buyers mostly (16 out of 33). More expensive buildings (300,000–500,000 EUR range) are predominantly purchased by foreigners (7 transactions); likewise, houses worth over half a million euros often go to foreign buyers (6 transactions).
Residential houses or summer homes with areas of 250 to 350 m² are most often sought. Interestingly, a house does not have to be close to the seaside. Clients prefer their properties to be functionally planned, with settled documentation (constructed according to a project, legally commissioned for use) and attached to at least a 1000–1500 m² plot of land. The desired price range for such housing is 200,000–400,000 EUR.
Supply within this bracket is modest, to say the least – land in Jūrmala (especially beachfront parcels) remains an expensive investment. Given construction costs, time expenditures (project approval, construction and commissioning), the total value of a property in Jūrmala is very high.
12 transactions with land worth at least 150,000 EUR took place in Jūrmala in the first half of 2017.
The highest number of transactions with land was observed in the 150,000 EUR–300,000 EUR category (8 transactions), also dominated by foreign buyers (5 out of 8); with a further 2 transactions each in the 300,000–500,000 EUR and 500,000+ EUR brackets.
Talking about homes and properties in the so-called luxury segment, characterised by the highest degree of comfort, we may add that this category has been least affected by price changes – this elite group of properties attracts a specific, highly demanding kind of buyer willing to pay more per square metre than the market average, so long as their expectations are met. Buyers select properties in projects such as "Legend" and "Park Residences", satisfied with their location, quality, services and extras (such as concierge, beach club, spa, or pool) that represent a very special real estate concept.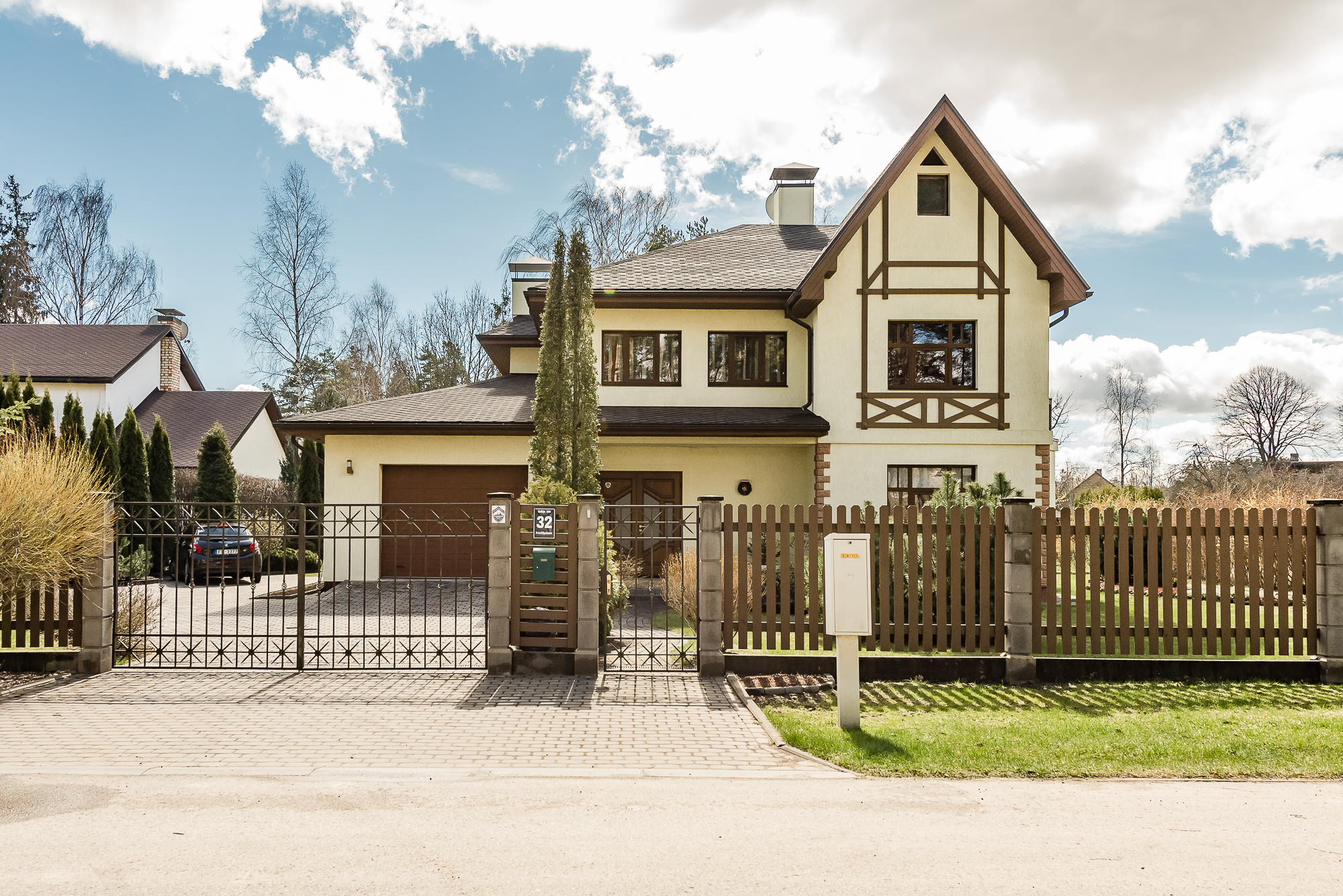 New projects in the making
Jūrmala can't brag about having a lot of new projects on the market. The resort city has a relatively large volume of properties built in previous years that have not been sold. At the same time, there is little available land in the most high-demand neighbourhoods. The construction approval process in Jūrmala is also much more complicated than elsewhere in the country, mainly due to environmental requirements and the preservation of cultural heritage monuments that allow Jūrmala to retain the unique, familiar features it's famous for. Perhaps thanks to this, the new architecture within the city (whether designed by local or foreign architects) is often nominated for international professional awards, which proves that projects like these augment Jūrmala's characteristic wood housing and offer an excellent conceptual synthesis that boasts long-lasting impact and high quality.
A new trend is also emerging: so-called small developers are entering the market to create club-style apartment buildings with up to 15-20 flats per development. Recently, properties in new projects have often been offered fully finished and partly furnished (with kitchens, plumbing equipment, and some other furniture). Properties like these find favour with local buyers, despite steep prices of 2500–3500 EUR/m². Popular locations are Bulduri, Lielupe and Dzintari.
On Slokas iela in Dubulti (on the other side of the railway tracks), a large new residential complex is being developed that will, in two years, consist of low-rise blocks of flats, service points, a kindergarten, public transport stops, and will directly target local buyers with an affordable budget and bank mortgage opportunities. The price per square metre might range from 1500 to 2000 EUR.
Expecting a calmer six months
I expect that the second half of 2017 will be a slower period for business class, premium and luxury flat transactions, since the best (and most lucrative) deals of 2017 have been made already. Those who wanted to find a good bargain have found one. However, some projects (where the pricing policy of the developer or owner is somewhat murky or inconsistent with the market) might be reducing prices to attract more buyers.
Jūrmala is an attractive city for property buyers, and will remain one thanks to its special environment, friendliness to residents, proximity to the capital and international airport, and well-developed urban infrastructure.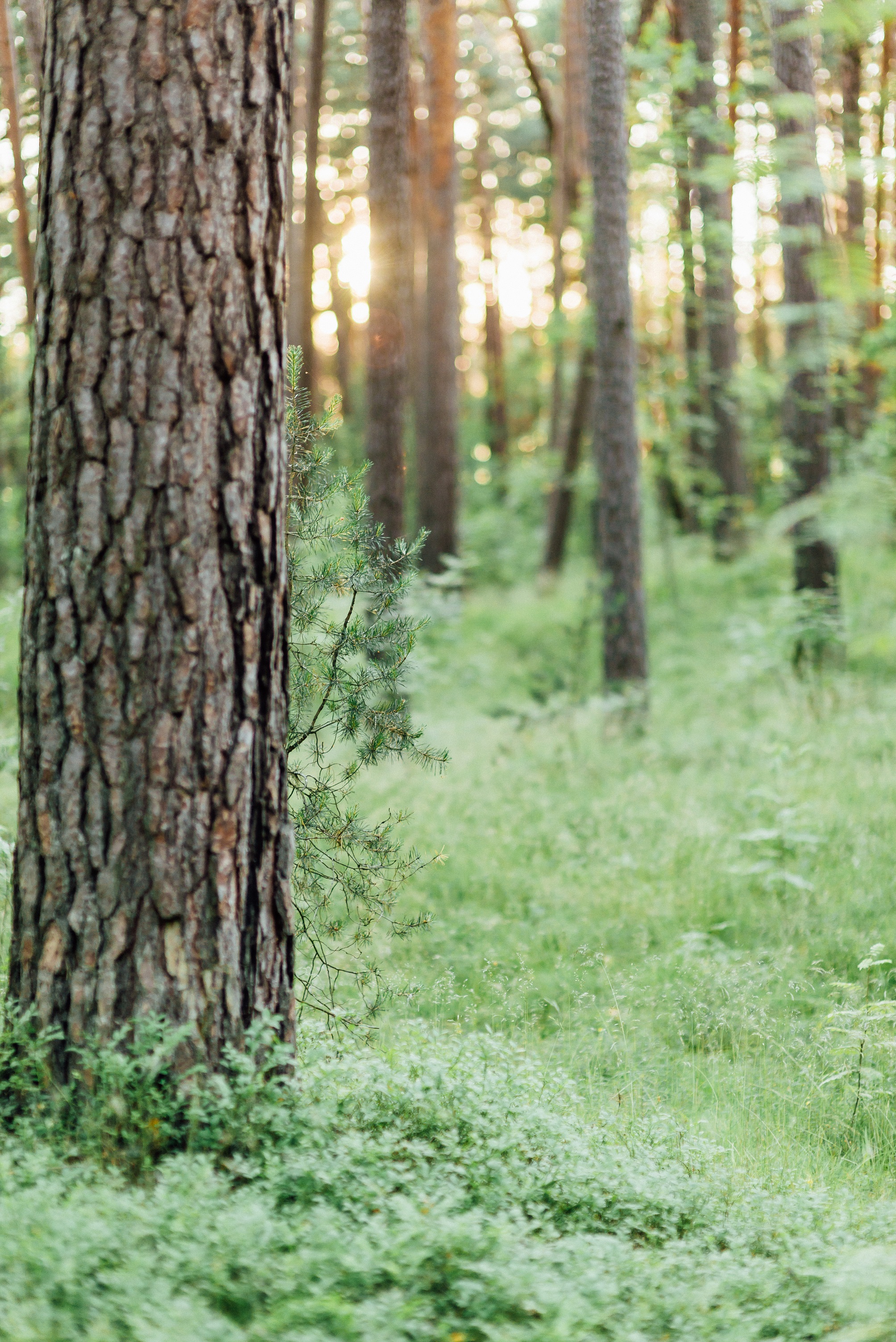 Resource: Expert opinion: Jūrmala is one of the country's busiest markets for real estate transactions