Renovation works are coming to an end in the historical building at 13 Street Lacplesa, Riga, which is one of four objects of the new Baznicas Street block, Club Central Residence, where Rigans will be able to buy already furnished apartments for attractive prices — starting from 1,900 euro per square meter.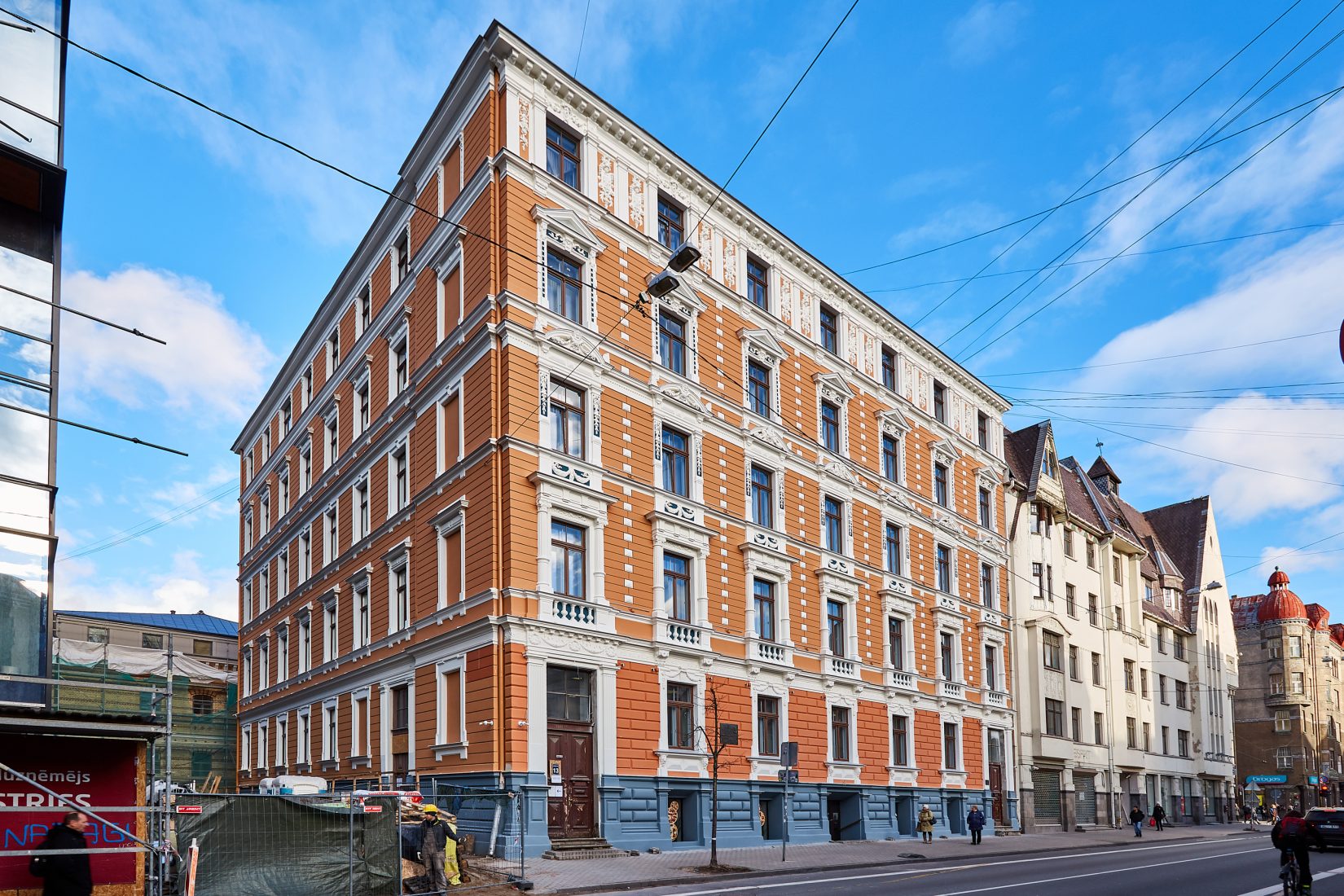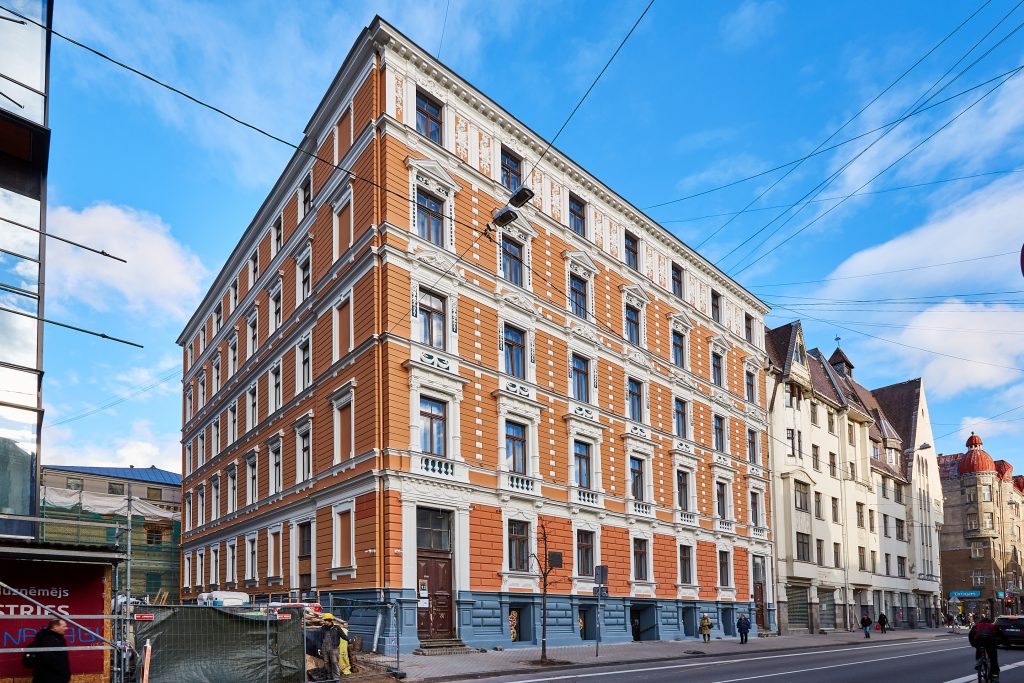 The six-storey building, designed by the architect Karl Johann Felsko and built in year of 1900, and now with an arranged penthouse, will offer 28 apartments of varied living area (between 20 and 85m2) — fully finished and ready for a comfortable living, furnished and equipped with all the necessary. The ground floor of the eclectic building will have also commercial premises – small offices – and a restaurant in side of Lacplesa Street.
Renovation of the building carried out according to a design of the architect Ilze Meksa (Ilze Mekša), street-facing and court-facing façades were restored by paying a special attention to recreation of plastered surfaces and all decorative plastic details in the external façades. The façade facing Lacplesa Street has spotlights arranged that will emphasize both the splendid features of the façade and light up relatively dark section of the street during the night. All windows have been replaced with double-glazed wooden windows, entire staircase has been renovated — decorative handrail and stair cover has been completely restored and all surfaces in staircase have been repainted, design lighting (supplied by Trentini) installed, new wooden doors installed in apartments (by Reaton), new elevator constructed (by KONE), video surveillance system installed. Approximately one million euro were invested in the renovation.
This is one of four buildings forming the new, aesthetically attractive block of Baznicas Street, in a section between Lacplesa and Gertrudes streets, and harmoniously complementing the Art Nouveau buildings of the Old St. Gertrude Church neighbourhood.
Brand new apartments with a full finish at a price of 3,500 euro per square meter can now be purchased in another property belonging to this new block — newly built premium segment's seven-storey building, Club Central Residence II, situated in Riga, 11 Street Lacplesa, inspired by the successful project of Club Central Residence. The building with total area of 3,930 m² has 28 apartments, ranging from 46 up to even 252 m², as well as commercial premises. The architect and author of the interior is SIA SZK/Z with the leading architect Ugis Zabers (Uģis Zābers).
Development of the new block began in summer 2014. At the end of 2015, the seven-storey building with 20 apartments — Club Central Residence — meeting the upper-class comfort requirements was commissioned. The apartments were sold out within one year, and the unique nature and compliance with the highest standards of the best projects worldwide was also appreciated and therefore it received the prestige international award of International Real Estate Federation (FIABCI) — Baltic Prix d'Excellence as the best new design in the premium segment in the Baltic countries. Co-authors of this apartment building at 18a Street Baznicas, its façade and interior are the architects' bureau Tectum and internationally acclaimed architect Zane Tetere.
The block includes also three-storey yellow brick building which used to be a water cure establishment in former times. A modern medical establishment will be opened this winter after a complete renovation of the building.
Resource: Renovation of the historical building situated in Riga, 13 Street Lacplesa, is about to be finished in early November