Each place or district is created and shaped by its history, traditions, environment and inhabitants. Mežaparks, the west-eastern part of Riga by Ķīšezers, has this special aura.
Mežaparks covers 11,82 square kilometres, making it one of the largest and greenest districts in Riga. Its green area is what makes it unique: both the leisure park with unlimited opportunities for recreational activities, surrounded by the vast forest mass, and the historical residential district surrounded by beautiful greenery: a comparatively small place but one that has always been one of the most distinguished places in Riga in regards to the quality of the environment.
Mežaparks as a developed city district began to take shape on the cusp of the 19th and 20th century, becoming one of the first garden cities in Europe. This locality is a unique monument of architecture and urban design: a garden city with a rich history regarding its streets and public space and unique architecture in regards to villas, leisure and recreational buildings. Mežaparks residential area gained its original look at the beginning of the previous century due to the specific principles of development and the restrictions in regards to regulations and rules of construction which were highly specific as to the hight, size, placing, use, specific elements, proportions and size of the land which cannot be developed, thus shaping this territory as a united development.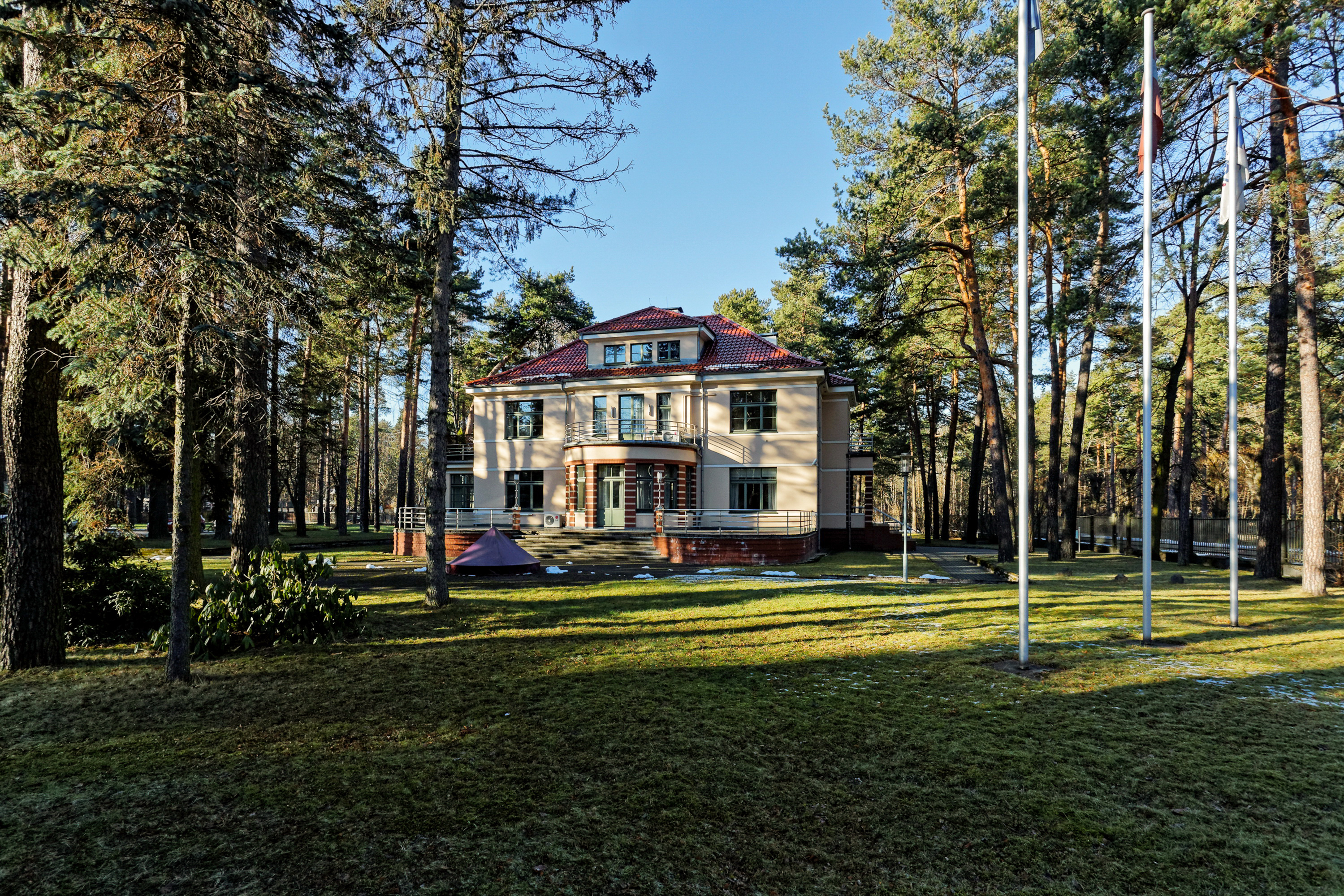 Nowadays, too, development in Mežaparks is strictly regulated in order to preserve its unique features for generations to come; Mežaparks' historical development is a national urban monument for a good reason. Mežaparks is particularly valuable due to the fact that it was shaped by ideas and for a long time its maintenance was based on the culture ideals set by its residents. Due to its specific aura, about 400 historically significant people had decided to call Mežaparks their home, including manufacturers, foreign diplomats, politicians, scientists and academics, various culture professionals.  Nowadays, too, Mežaparks is chosen by intelligent, economically active, family-oriented people to whom it is important to live in a green, ecological environment which stimulates self-realisation and offers great opportunities for leisure: away from the busy city centre but with the opportunity to reach it quickly.
Historical district: limited opportunities for realising a dream
Up to now, realising the dream of living in Mežaparks was not an easy task, as the supply of properties available for sale in the historical district is rather tight. It is practically impossible to buy a houseless building plot for constructing a villa. In 2014 and 2015, few such deals were made (Land Register data). People who buy land are mostly interested in plots that are about 1500 m²; however, no such plots are found in Mežaparks, as its plots historically have always been larger in size than in other districts in Riga (the average Mežaparks plot surrounding the buildings ranges from 2000 up to 3000 m²). The decades old trees of the green area are both beautiful as well as a burden: they create shade throughout the day, but their cutting down is strictly prohibited. As the territories available for buyers have a dense growth of trees, it is more difficult to realise projects, leaving two options: renovating the existing building or integrating the new object in the urban environment.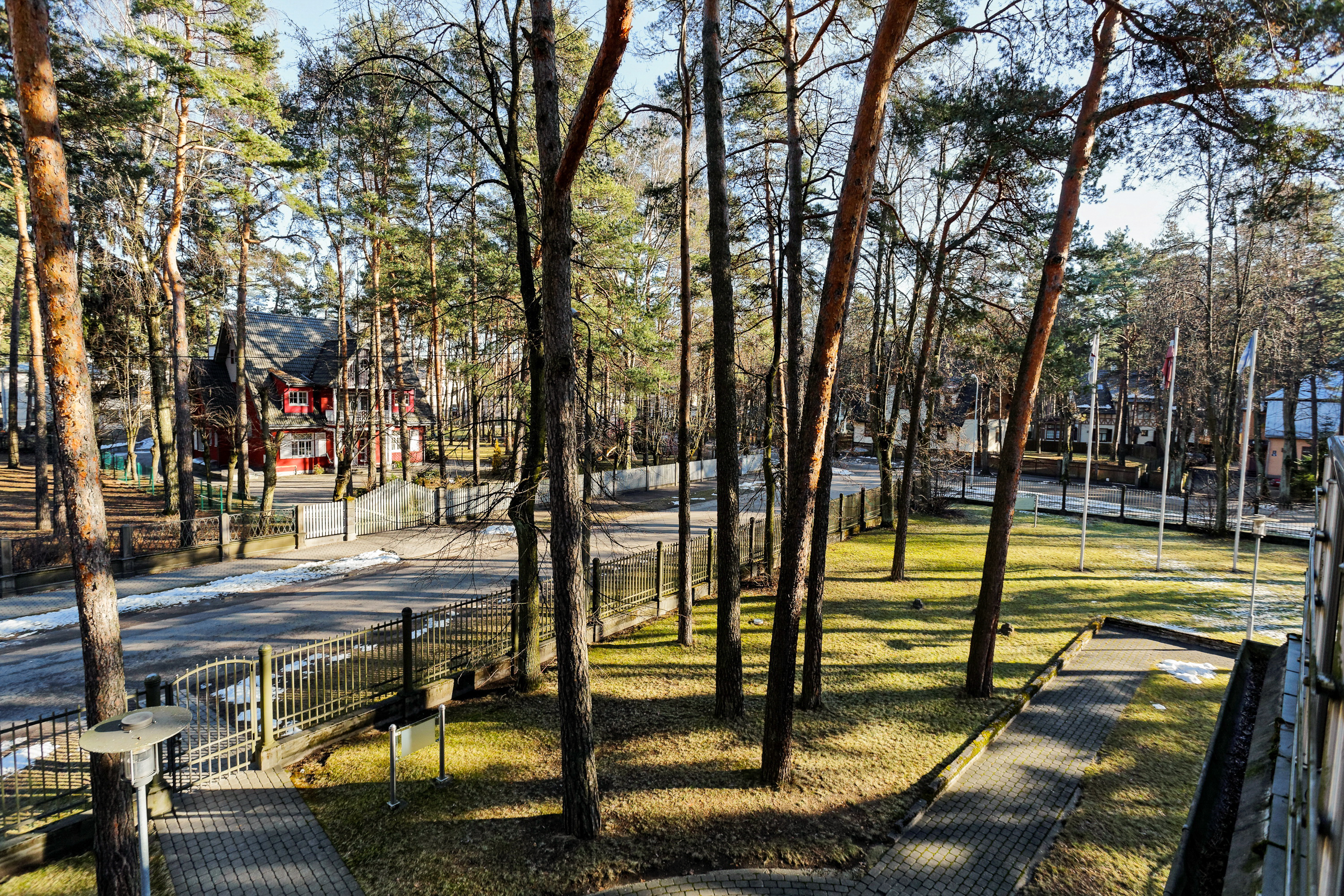 Thus, a greater supply and, consequently, deals with Mežaparks plots involve plots that already have residential buildings. In 2014 and 2015, the number of such plots that were sold was little more than 10.  Most Mežaparks houses were built at the start of the 20th century and are in poor technical condition; thus, in the best case scenario, the potential buyer can find a plot with a derelict or run-down building. Many buildings in this prestigious district are state or local architectural monuments, thus, additional requirements and restrictions are imposed in regards to their reconstruction and alteration: all activity has to be coordinated with the State Inspection for Heritage Protection, often preserving the existing size of the building, its façade, decorative elements, planning etc.
In order to preserve the historical aura of this district, the territory has specific requirements for new development as well, which greatly restricts the realisation of plans: lower construction intensity with bigger minimum unoccupied space, only one main building and one auxiliary building can occupy one plot, thus restricting the opportunities of building additional buildings; in addition, the maximum number of stories is fixed (3 stories), and the hight of the building cannot exceed 12 m, as well as other requirements.All of that is an additional burden for the potential resident of the historical part of Mežaparks.  Due to the tight supply situation in regards to modern high quality buildings, prices are inflated, sometimes exceeding even 700 euros/m².
"Mežaparka Rezidences": the new, modern Mežaparks
Mežaparks has a historical value and prestige spanning centuries, being the reason why many people desire to live in this unique place, and the new project "Mežaparks Rezidences" allows to fulfil this wish.
By the historical Mežaparks district (located between the quiet Kokneses prospect and the busy Gustavs Zemgals gatve) one of the most ambitious projects in the capital up to now is taking shape: an original complex of residential buildings which will give an opportunity to acquire new buildings in this highly regarded Riga district for at least 200 families.
The author of the new Mežaparks development and the proposed concept is the esteemed Latvian architect Andris Kronbergs, and this district is developed with due respect to the characteristics of Mežaparks architecture and making sure that the building complex is in harmony with the historical district environment, thus expanding the territory of the currently existing residential area by more than 30 ha and enabling to fulfil one's dream of living in the greenest district of Riga. 145 developed properties of size starting from 1200 m² with all the necessary communications, paved and lit streets are offered, and their active reservation started taking place at the end of the last year. Customers will be able to build houses or semi detached houses in line with the overall concept, as well as purchase houses already built by highly esteemed architects, including original villas, semi detached houses and row houses or apartments.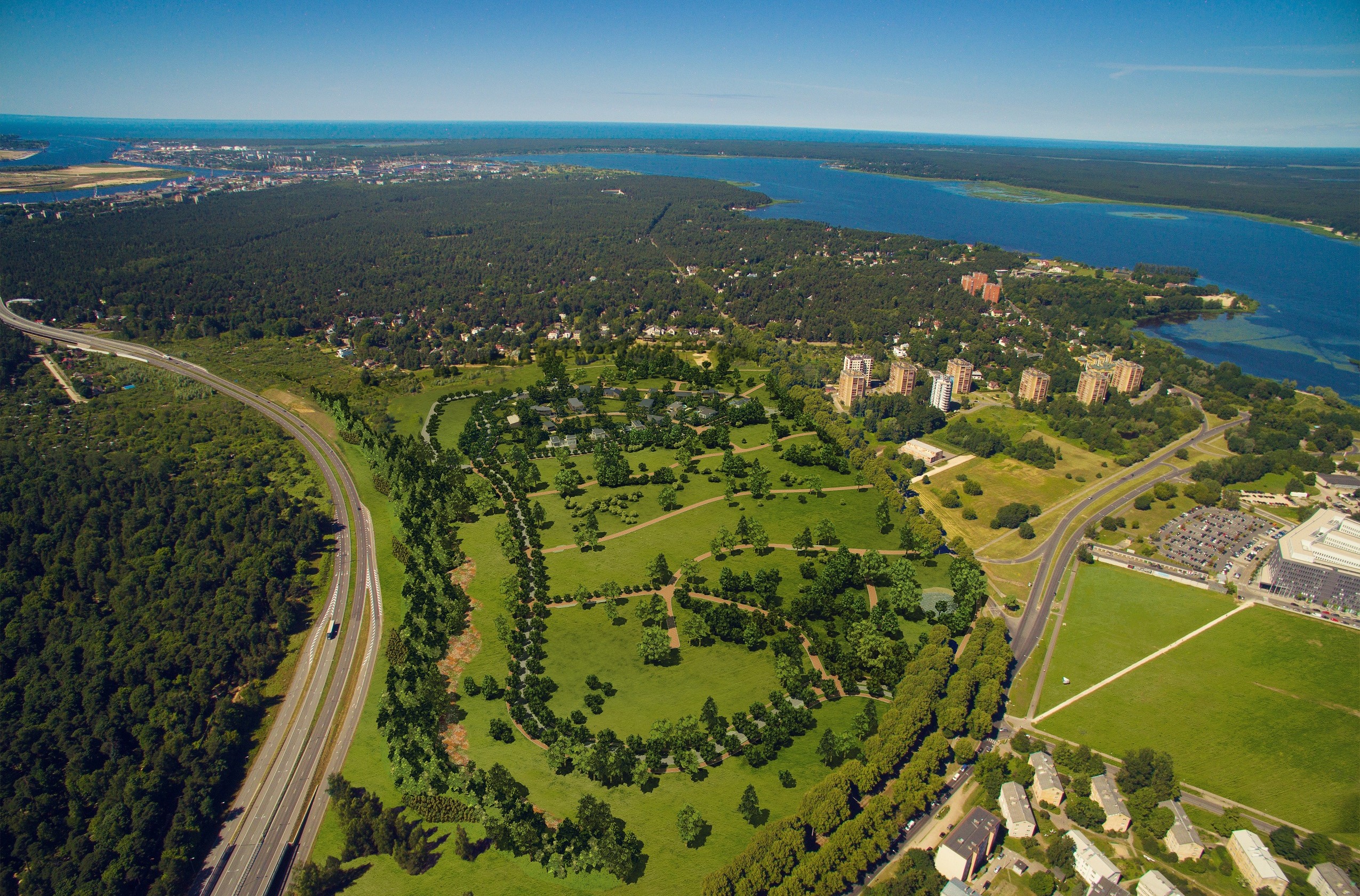 "Mežaparka Rezidences" is an opportunity to reside in the most popular city district, a new, modern, bright and vast environment, which will promote one's quality of life and prestige, providing a beautiful, green environment, recreational facilities and the highest degree of comfort for oneself and their loved ones. "Mežaparka Rezidences" is also a great place for self-realisation, as it gives an opportunity to get involved in the shaping of this project by adjusting it to one's own desires and creating a new residential area and green area in accordance with one's wishes: a sunny and bright area that the generations to come will continue to regard as one of the most desirable places to live, as well as one of the most distinguished Riga districts in regards to the quality of the environment.
 "Baltic Sotheby's International Realty'' offers a wonderful opportunity for those who dream to live in the greenest district of Riga: sell your current property to fulfil your dream of living in a Mežaparks villa within a few minutes drive from the Riga city centre.
Find out more about "Mežaparka Rezidences" here.
Resource: MEŽAPARKS – AN IDEAL ENVIRONMENT WITH ITS OWN AURA