Completion of the installation of the rafters for seven row houses and two twin villas at Mežaparka Rezidences has been celebrated. The event was attended by the designers of the buildings – American architect Vladimir Arsene (Westfourth Architecture) and Gatis Didrihsons (Didrihsons Arhitekti).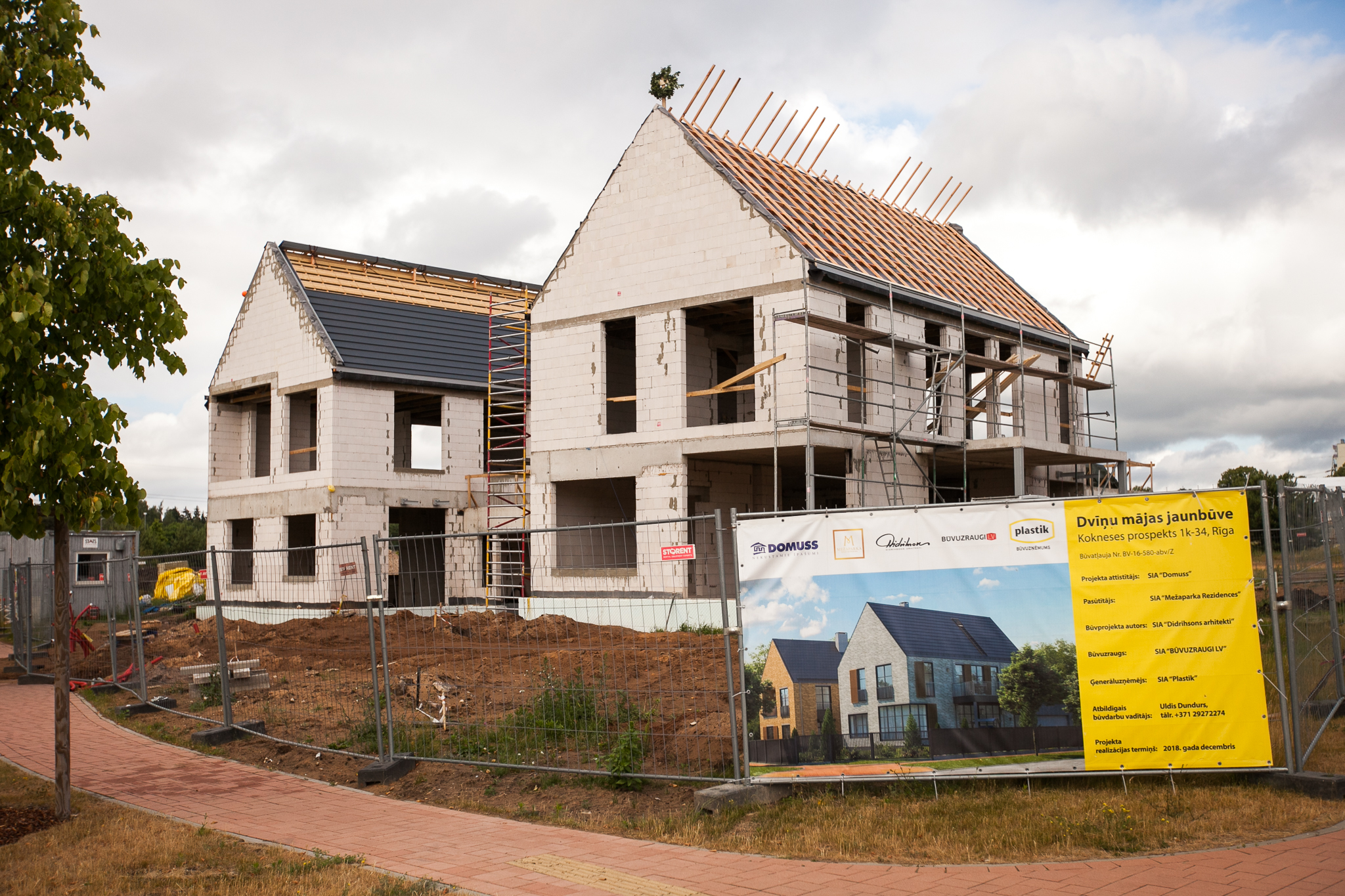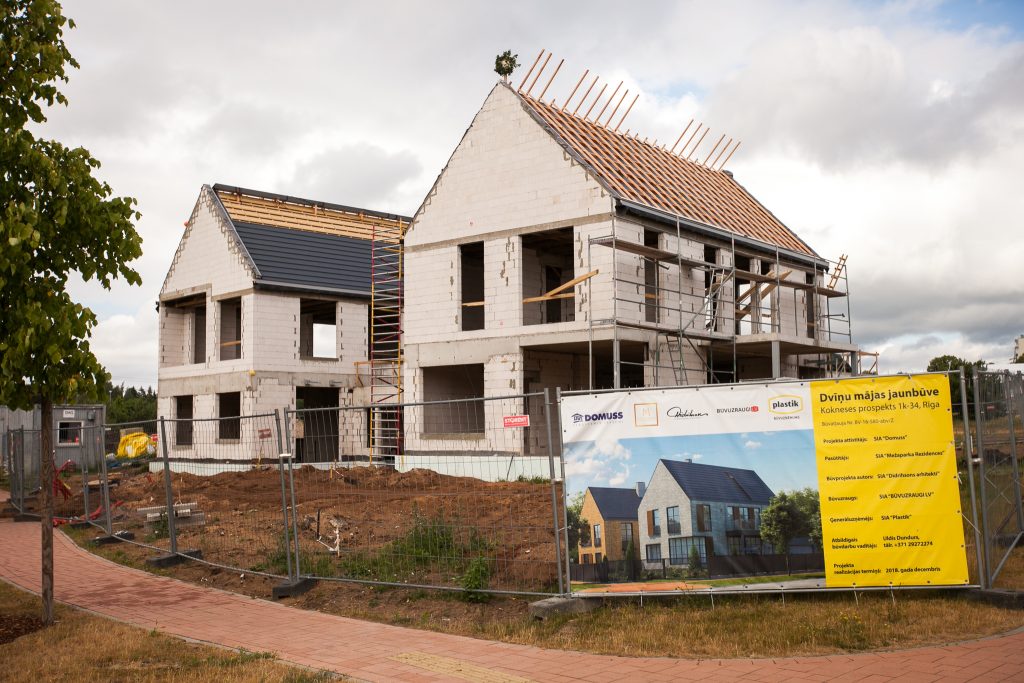 Construction was completed by SIA PLASTIK. The buildings are scheduled to be finished in early 2019. Total investment is 6 million euros. Two of the row houses will include all appliances; the remainder will be fitted for appliances of the purchaser's choice. The twin villas will also be ready for purchasers to furnish as they please.
The chairman of the board of SIA DOMUSS, Ralfs Jansons, addressed the guests and thanked SIA PLASTIK and architects Gatis Didrihsons and Vladimir Arsene for timely and successfully completed work.
"Thanks to our builders, we are celebrating the completion of putting up the rafters today – much earlier than planned by the end of July,"- stressed Ralfs Jansons.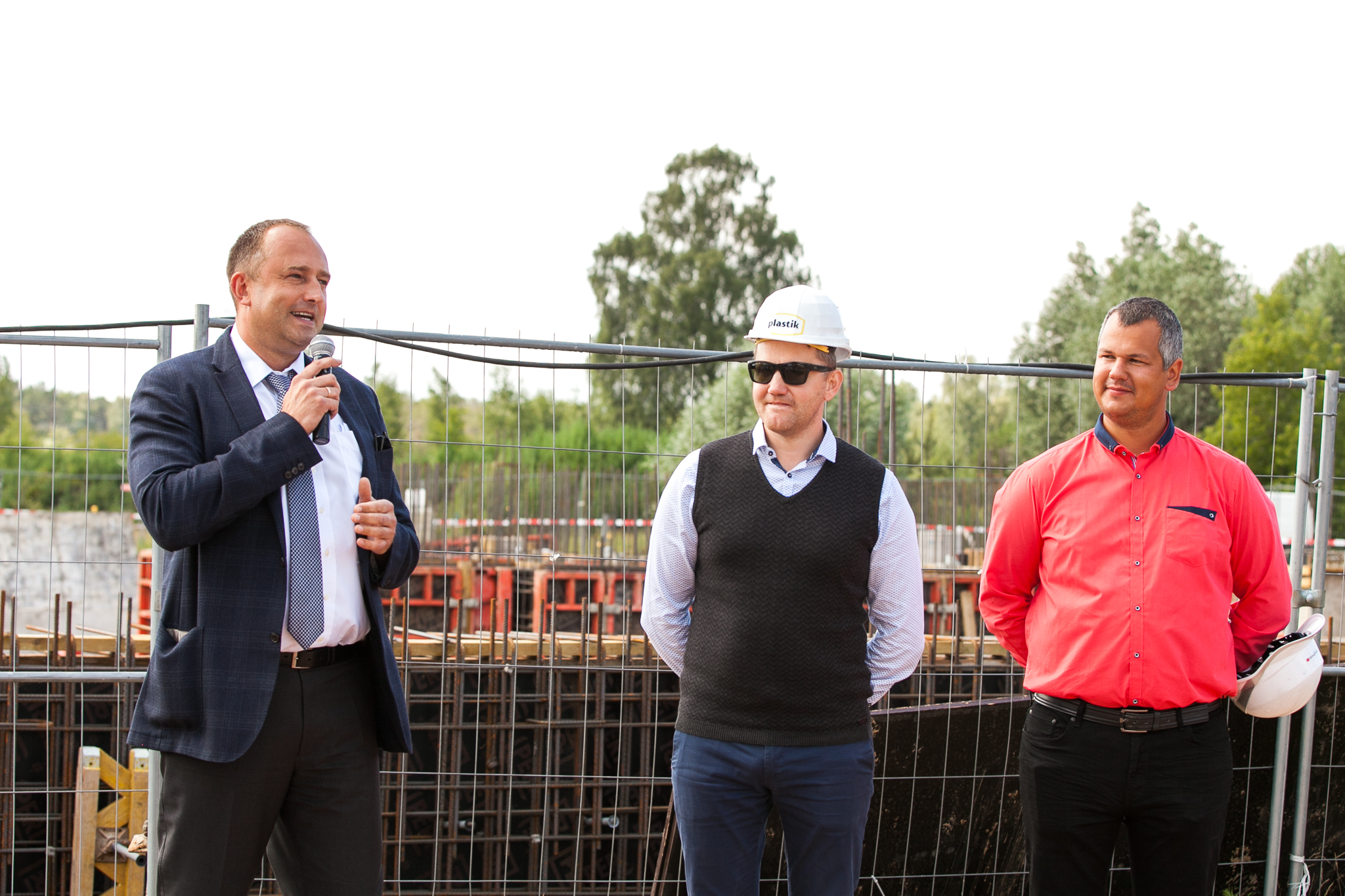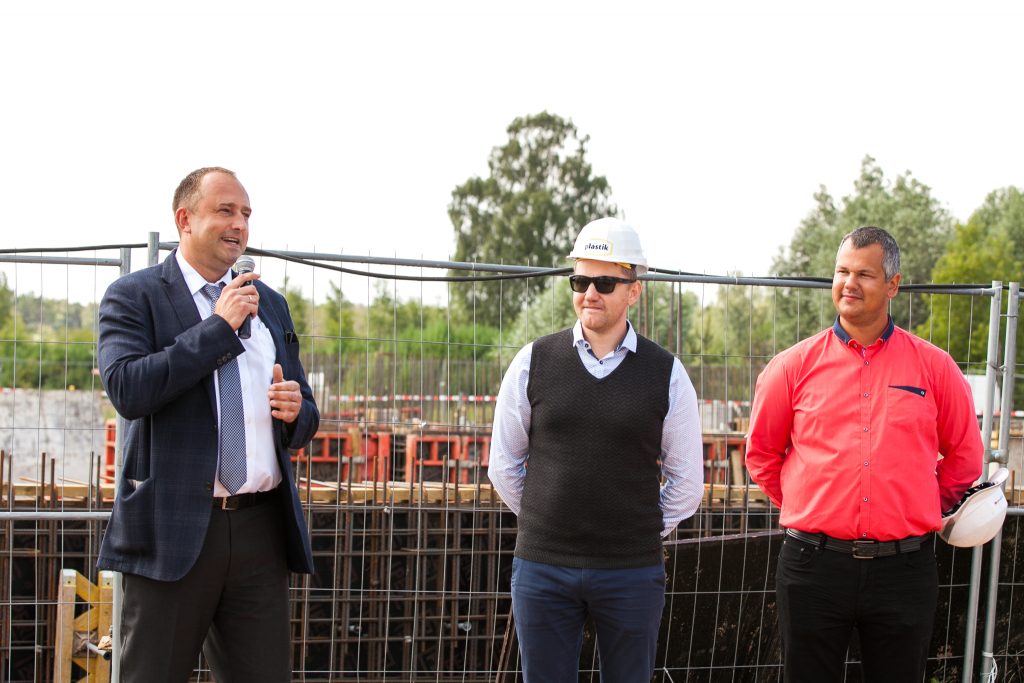 It is planned to celebrate completion of putting up the rafters of both apartment buildings (with 22 apartments) in September of this year, and we expect to break ground for the office building at the end of this month.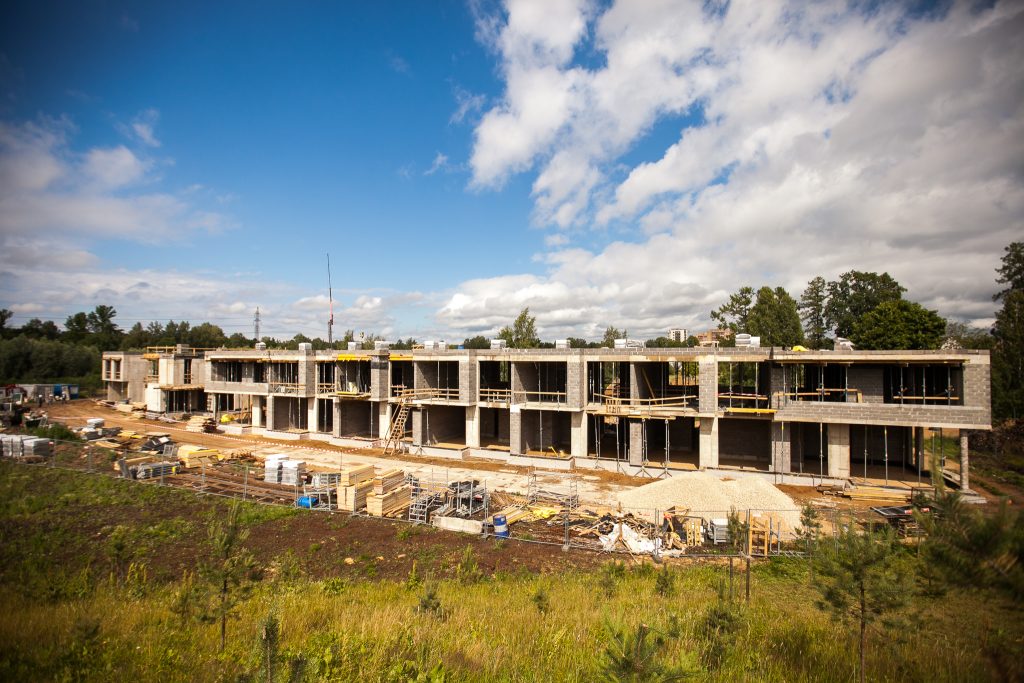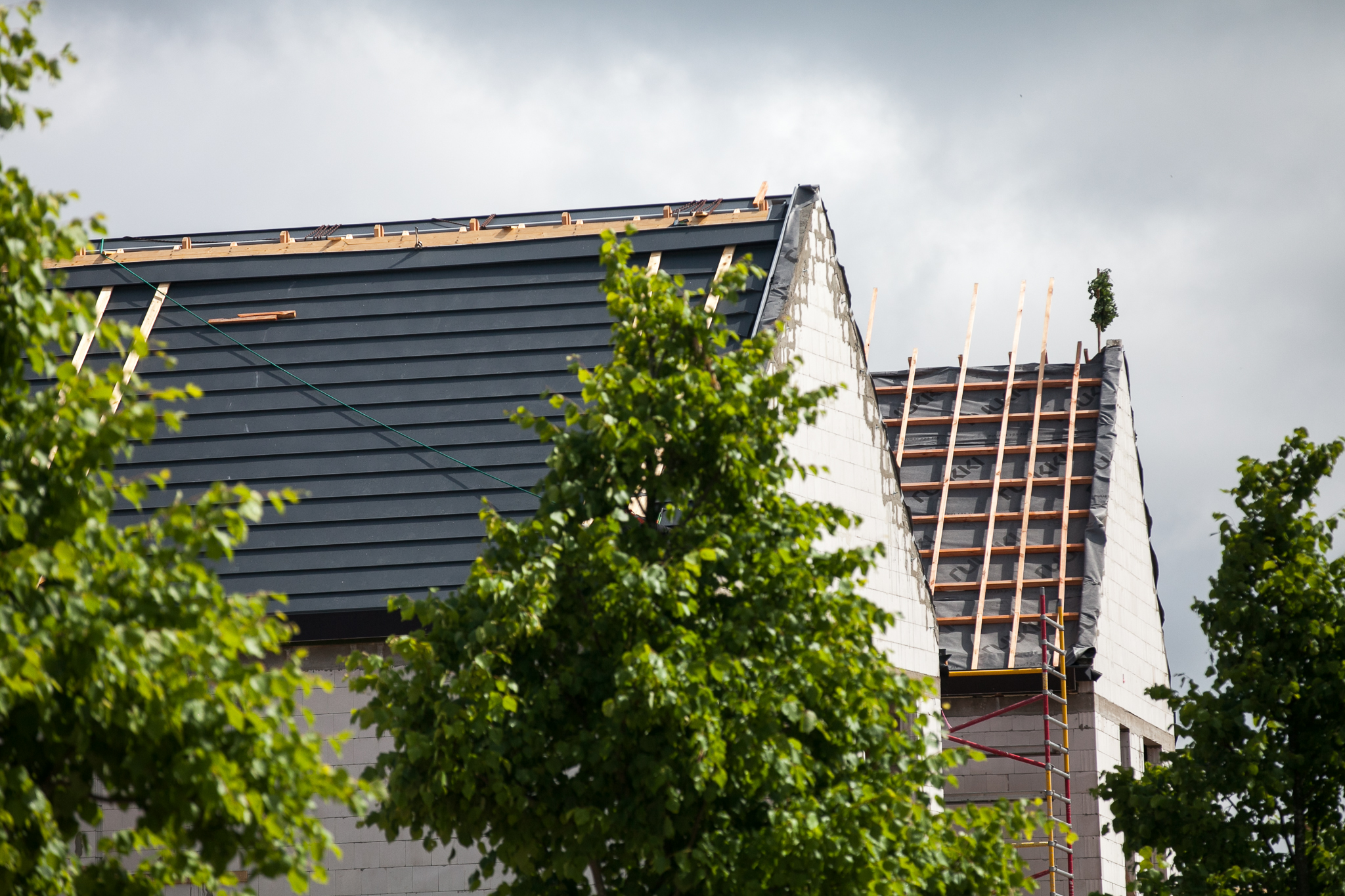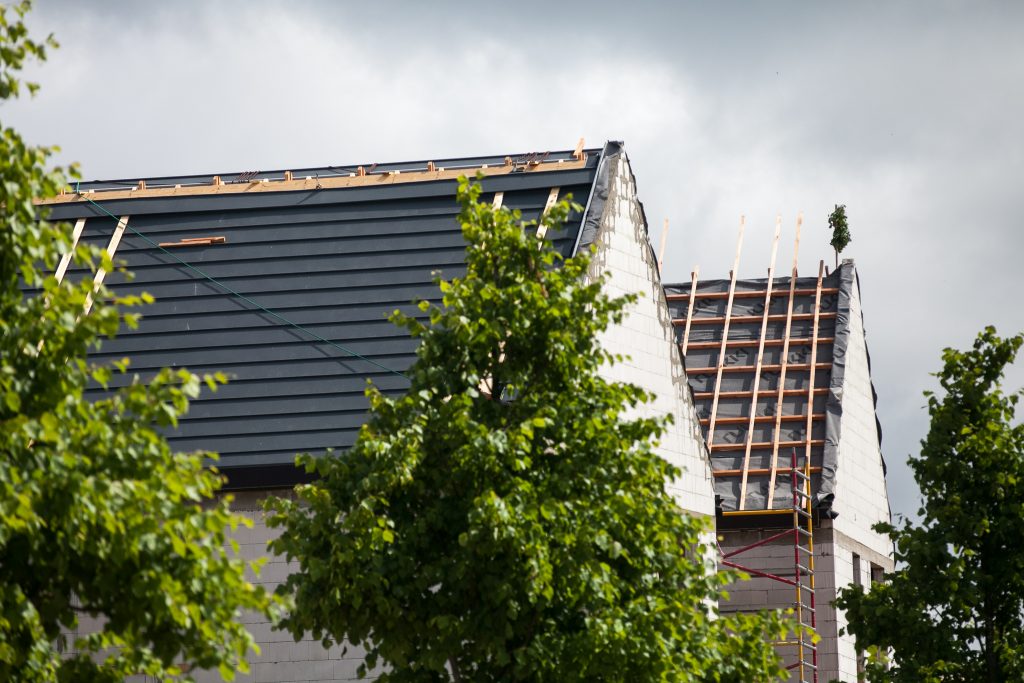 More information about this new development is available here.
The source: SIA DOMUSS
Resource: The rafters are up for the new row houses and twin villas of Mežaparka Rezidences!